Dypsis sp entire leaf, this species came in as a dwarf entire leaf species, it is now just over 14 years old and is about 1m tall, the stems on this species are quite thin around 6mm dia, and this one now has over 8 main stems..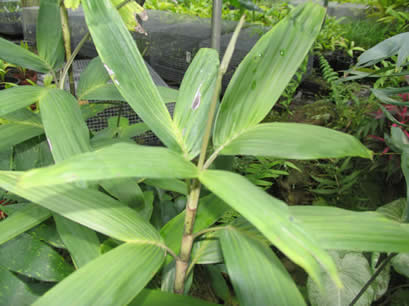 Dypsis sp entire leaf
This is not an easy species to grow it likes a very well drained soil and does not like to be kept too wet, i have lost quite a few of these working this out..! It grows ok in the subtropics but i can see that it would do much better in the tropics. Given a nice free draining mix and a protected shaded area this species is now a very stunning looking little Dypsis and would probably do very well as an indoor potted species.
Below is a photo showing the size of the leaf of this species